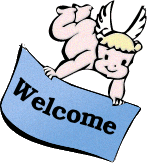 Megalextoria
Retro computing and gaming, sci-fi books, tv and movies and other geeky stuff.


Home
»
Archive
»
net.micro.atari
»
A.N.A.L.O.G. TCS #6
Show:

Today's Messages :: Show Polls :: Message Navigator
E-mail to friend
A.N.A.L.O.G. TCS #6 [message #120686]

Tue, 02 July 1985 18:14

freak
Messages: 52
Registered: June 1984

Karma: 0


Article-I.D.: ihlpa.709
Posted: Tue Jul  2 18:14:05 1985
Date-Received: Wed, 3-Jul-85 08:47:01 EDT
Distribution: net
Organization: AT&T Bell Laboratories
Lines: 282

*** REPLACE THIS LINE WITH YOUR MESSAGE ***
                        06/10/85 SUMMER CES REPORT

                            Atari at Summer CES
                           by Arthur Leyenberger

Permission  granted to reprint this article if following statement  appears 
in reprint:

"Entire contents copyright (C) 1985 ANALOG Computing Magazine. All
rights reserved."

Overall,  the  1985  Summer Consumer Electronics Show was a low-key  event. 
What?, you ask in amazement! How can a show with attendance of over 100,000 
people, thousands of square feet of exhibit space and hundreds of high-tech 
companies be low key?  Well,  to be honest, there just is not much exciting 
news to report.

Several companies bowed out at the last moment.  Electronic Arts,  Infocom, 
CBS  Software  and  other companies decided that it  would  be  more  cost-
effective  to  not have an exhibit at the show.  In  several  cases,  these 
companies  decided to rent hotel suites instead at downtown Chicago  hotels 
to court distributors, retailers and the press.

Even  Atari  was not going to attend the show until at the last minute  the 
CES promoters made Atari an offer they couldn't refuse:  a free booth. With 
the  help of some members from the Chicagoland Atari  User's  Group,  Atari 
made the best of their small conference room exhibit area. However, for the 
second time in a row,  Atari had the most exciting product at the show: the 
CD-ROM.

Many  of us are familiar with the new Digital Audio Discs,  otherwise known 
as  the  Compact  Disk (CD).  These laser "records" can contain  up  to  73 
minutes  of pop,  click and static-free music.  These same discs  can  also 
contain  an incredible amount of data (up to 550 Megabytes per side).  That 
translates into the equivalent storage of over 1500 IBM floppy disks.

Tom Rolander,  VP of Engineering of Activenture, a California optical media 
company, was demonstrating a prototype of the new Atari CD-ROM player. This 
innovative  product  consisted  of the entire 20-volume  set  of  Grolier's 
Encyclopedia on one CD, occupying 58 megabytes. Another 50 megabytes on the 
disc consisted of cross-indexing information. Every word in the text of the 
encyclopedia was cross indexed for retrieval purposes.

Amazingly,  the  text and indexing information (approximately  100K  bytes) 
consumed  only  one-fourth of the disc's capacity.  Rolander said that  the 
remaining space was large enough to hold approximately 5000 high-resolution 
720x350 pixel images.  The CD-ROM was connected to the direct memory access 
(DMA) port of an Atari 520ST computer through an interface.  This DMA  port 
allows  data transfer rates of up to 1.3 megabytes per second which allowed 
access to the CD to be incredibly fast.

The  CD-ROM  encyclopedia  allows  you  to  request  all  references  to  a 
particular  subject  or just browse through the text.  Having  all  of  the 
information  on one CD rather than having to search through 5 cubic feet of 
books is an unbelievable convenience.  The quick speed of the search is due 
to  the program not searching the actual text but rather searching  through 
the indexing portion of the information.

Regardless  of what you search for,  the computer screen will tell you  how 
many  entries  were  retrieved and allow you to  look  at  each  one.  When 
presented,  the  information  is  displayed  in black letters  on  a  white 
background  with  the key word highlighted in green.  Once  information  is 
found,  the text can be paged forward or backward,  copied to a floppy disk 
for future use or sent directly to a printer.

Rolander  said  that  Activenture was developing the  technology  under  an 
exclusive  agreement  with Atari and the decision of who would  market  the 
product  had  not yet been made.  The targeted price  for  this  innovative 
product is $500, but Atari is trying to shoot for about $350. In fact, Jack 
Tramiel  told  me  that  his target  price  was  $150.  Consider  this:  an 
inexpensive  audio  CD player can be purchased for as little as $200  today 
and  the CD-ROM/ST interface may cost as much as $100.  Therefore an  under 
$500  price  is  very  realistic.   The  software  (encyclopedia,   recipe, 
historical stock market price,  and legal data bases,  etc.) is expected to 
initially  sell  for $100 to $150 but could come down to the $50  range  if 
significant quantities are made.

                             Other Atari News

In  addition to the CD-ROM which is expected to be available in  the  fall, 
Atari  also  announced a new computer.  Called the  260STD,  this  computer 
contains  256K  of  RAM memory and has TOS (The  Operating  System),  which 
includes  GEM,  in ROM.  It also has a built-in,  single-sided  disk  drive 
toward the back of the left side of the computer.  The disk drive is a 500K 
(unformatted),  360K (formatted) 3-1/2 inch micro drive.  Unlike the 520ST, 
the  260STD  has a TV video output jack on the rear of  the  computer.  The 
260STD looks just like the 520 only a slightly deeper (similar to comparing 
the 1200XL to an 800XL).

The 260STD is the so-called low-end,  "mass market" computer that Atari has 
mentioned in the past and will be sold at such places as "K-Mart" and "Toys 
'R  Us".  The machine is expected to become available in the fall and  will 
retail for $499. This price does not include a monitor.

The 520ST is slated to be bundled with a disk drive and monochrome monitor. 
The retail price of the package is said to be $800 and the system will only 
be sold at computer specialty stores.

Sig Hartmann, Atari's President of Software, disclosed to me that the 520ST 
computer  will  never  have GEM in ROM.  It will always be  "soft  loaded". 
Currently,  the operating system called TOS (The Operating System) and  GEM 
(Graphics  Environment  Manager) together require about 220K of  RAM.  Dave 
Duberman,  Atari's User Group Coordinator,  told me that Atari is trying to 
get  the  size  down to under 200K.  If this  is  accomplished,  the  520ST 
computer will contain approximately 300K of RAM after the operating  system 
is  loaded  versus  the 256K of RAM on the 260STD  computer.  In  terms  of 
available  memory  then,   the  two  machines  are  essentially  identical, 
especially with regard to the commercial software market.

However,  in  talking with Neil Harris,  the publisher of Atari's  Explorer 
magazine,  it seems that GEM may become available in ROM for the 520ST. The 
520ST,  according  to Harris,  will contain sockets for the ROM chips so if 
(or  when) they become available,  they can be added.  This would give  the 
520ST  twice  the memory capacity of the 260STD.  Only time and  Atari  can 
answer this puzzling question.

Atari's third major hardware product was a direct connect,  autodial, auto-
answer modem that is Hayes compatible.  The XM 301 will sell for under  $50 
and  plugs  directly  into  the serial port on all Atari  800,  XL  and  XE 
computers.  It takes its power from the serial port so there is no AC  cord 
to  get  in the way and routes the dial tone through the  TV  speaker.  The 
modem comes with XE-Term, a modem program written by Russ Wetmore that uses 
XMODEM protocol for up and downloading. The XM301 also comes with over $200 
of  free time on such on-line services as the Source and CompuServe.  There 
is reportedly a similar, 1200-baud modem, that will sell for under $100.

                          New Software from Atari

Atari was again showing the Silent Butler, a home financial program for the 
XE computer. Available in July and costing under $50, this program lets you 
keep track of three checking and 2 savings accounts.  It also allows you to 
categorize your expense items,  for later use when filing your income  tax. 
Your  own  checks may be used on your dot-matrix or letter quality  printer 
using the supplied plastic holder. The program also provides a tickler file 
for appointments.

Atari was showing another product exclusively for the 130XE  computer.  The 
Professional  is  a  Lotus 1-2-3 clone that will sell for  under  $100  and 
should be available by Christmas.  It is essentially a spread sheet program 
that contains data-base type operations such as sorting and searching.  The 
program  uses  windowing  and  pull-down menus  and  will  be  functionally 
equivalent to a planned ST version.  The Professional is being developed by 
VIP Software.

Another product introduced at the show was the Home Astronomer.  This under 
$50  product  contains over 15000 plotted stars and will allow the user  to 
view constellations,  change point of view and move through time.  You will 
even be able to track Halley's Comet.

The  Atariwriter  Plus word processing program is in the  final  stages  of 
testing. It is a super-duper Atariwriter that will retail for under $50 and 
become available this fall.  It is expected that existing Atariwriter files 
will be compatible with the new version of the program.

One  of  the most interesting new Atari software products is a GEM  look-a-
like program that will run on all 8-bit Atari computers.  Also developed by 
VIP Software,  the program is called,  appropriately,  GEM Desktop. The $50 
price tag includes a mouse. It should be available by Christmas.

                             Where's the Beef

Conspicuous by their absence,  several previously announced Atari  software 
products were nowhere to be found.  Infinity, by Matrix Software, was to be 
an integrated package containing a word processor,  spreadsheet, relational 
database  and telecommunications program.  It was supposed to be  available 
for both the ST and XE computers and sell for under $100. Whoops!

Another  title,  long  past due regardless of which Atari announcement  you 
believe, is the Learning Phone. Originally called the Plato cartridge, this 
under  $50 program was going to open up the world of Control  Data's  Plato 
educational network to Atari computerists. At the West Coast Computer Faire 
in  late March,  Sam Tramiel announced that it would be out in April.  Now, 
Atari says real soon. Darn!

The  Song  Painter,  Atari's  "music construction program"  for  the  8-bit 
computer  line was also nowhere to be found.  Another program that was  not 
shown  was  the  Shopkeeper.  This  was  to  have  been  a  small  business 
productivity tool that included a cash register simulator,  expense report, 
etc. Oh-my-gosh!

Finally,  Crystal  Castles  and Mario Brothers,  two games that  were  both 
announced at the last Consumer Electronics Show in January, were not shown. 
Zap!

On  the hardware side of the coin,  the 130ST has been officially  declared 
"cancelled"  as  has  the  65XEP.  The 130ST with  only  128K  of  RAM  was 
considered  to  have  inadequate memory and the 65XEP  8-bit  portable  was 
thought  to  have  no  market.  There will be  little  mourning  for  these 
computers  as the 130XE,  260STD and 520ST computers are all solid products 
with a healthy future.

                                ST Software

With the introduction of the new Atari ST computers just around the corner, 
a logical question to be asked by both experienced and novice users is what 
kind  of  programs  can I get for an  ST  computer?  ANALOG  Computing  was 
particularly interested in finding out which companies are committed to the 
new  Atari  computers and what kinds of software will become available  for 
them.

The following companies have announced ST software.  This is the first time 
this   information  has  been  made  available.   The  companies  and   the 
descriptions of their products are presented in alphabetical order.

Batteries  Included,  publisher  of such well-known  products  as  B-Graph, 
HomePak  and  Paper Clip,  has announced a major commitment to the  new  ST 
computes.  Their  first  GEM-based  product,  called  "IS"  for  Integrated 
Software,  will consist of a word processor with built-in spelling checker, 
a combined spreadsheet and graphics package, a database manager and a stock 
portfolio package.  All of the programs will work together in an integrated 
manner,  says  director  of  product  development  Michael  Reichmann.  The 
portfolio package will be the first release and be available in the fall.

Datasoft  has  revealed that they do have an ST development system and  are 
planning to introduce ST software by the end of the year. Their most likely 
first ST titles will be Bruce Lee and Goonies.

Electronic  Arts  is  taking a wait and see attitude on the  new  Atari  ST 
computers. However, Trip Hawkins, president and founder of the company, has 
said  that they are coding their MacIntosh and Amiga programs in  languages 
such  as  PASCAL  and C in order to more easily port them over  to  the  ST 
should they decide to enter the market.  If they did produce an ST product, 
it  would  most  likely be a newer,  more  powerful  version  of  Financial 
Cookbook.

Epyx,  although  recently  supporting  the  Atari 8-bit  market  with  such 
excellent titles as the Lucasfilm games,  does not appear to be  interested 
in  the ST computer.  A representative said that they will wait and see how 
the ST market develops and then decide what to do.

Haba Systems,  a West Coast Software house that has previously developed an 
marketed  software  for  the MacIntosh,  has announced that  they  will  be 
marketing a line of software for the ST computer.  Included in this  series 
of  packages will be a word processor,  database program,  spreadsheet  and 
communications  program.  They also said they would eventually port all  of 
their MacIntosh software to the Atari ST.

ICD,  makers  of  SpartaDOS and the US Doubler Chip told me that  they  are 
interested  in  the  ST  computer but have no current  plans  for  specific 
programs.  They plan to closely watch the ST market develop and see what is 
needed;  then  step in with a particular product tailored to the  needs  of 
users.  Tom Harker,  president, made it very clear that they do not want to 
abandon the Atari 8-bit line, especially the 130XE computer.

Infocom  has  announced that their entire line of 16 text  adventure  title 
will become available for the Atari ST computer. No firm introduction dates 
have yet been given.

Noah  Falstein,  product  manager for one of the new Lucasfilm games  being 
published  by  Epyx,  says that Lucasfilm has no plans  for  developing  ST 
software. Rather, they will wait and see how the market develops.

A  representative for Mindscape told me that they too have no intention  of 
developing  for  the  Atari ST computer at this time.  They feel  that  the 
Amiga/MacIntosh is a more viable market.  However,  they would jump on  the 
bandwagon if the ST becomes a success.

Scarborough  is another company that is not currently doing any development 
for the ST computer. They feel, as do several other companies, that the Mac 
and Amiga markets are where the action is (or will be).  And of course,  if 
the ST is a hit, they will join the rush to produce ST software.

Sierra  On-Line has announced that they will market the  popular  submarine 
simulation  game,  Gato,  for  the ST  computer  family.  Gato,  originally 
introduced for the IBM computer,  puts you in the captain's seat of a World 
War II submarine.  Your mission: find and destroy the enemy Japanese fleet. 
I  have  spent  many  hours playing the PC version of  the  game  and  have 
recently seen the MacIntosh version. The ST version should be excellent.

Spinnaker  is  planning  on ST developing ST  software.  Says  Seth  Godin, 
"...the  [ST] machine is custom made for our interactive fiction games.  It 
has  the  sound,  graphics and memory".  He also sees the ST  as  a  strong 
product and is pleased with the cooperation he has received from Atari.

However,  Synapse  is  taking  a  wait and see attitude  regarding  the  ST 
computers.  According to president Brian Lee, they have not yet obtained an 
ST  development system and he is unsure of the demand for the  machine.  If 
the machine takes, naturally he will jump in, adds Lee.

Next  month  Analog Magazine will complete our CES coverage  by  presenting 
other hardware and software announcements made at the show.

Goto Forum:
[
Syndicate this forum (XML)
] [

] [
]
Current Time: Mon Dec 05 06:54:25 EST 2022
Total time taken to generate the page: 0.30642 seconds