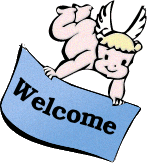 Megalextoria
Retro computing and gaming, sci-fi books, tv and movies and other geeky stuff.


Home
»
Archive
»
net.micro.atari
»
A.N.A.L.O.G. TCS #5
Show:

Today's Messages :: Show Polls :: Message Navigator
E-mail to friend
A.N.A.L.O.G. TCS #5 [message #120685]

Tue, 02 July 1985 18:13

freak
Messages: 52
Registered: June 1984

Karma: 0


Article-I.D.: ihlpa.708
Posted: Tue Jul  2 18:13:27 1985
Date-Received: Wed, 3-Jul-85 08:46:27 EDT
Distribution: net
Organization: AT&T Bell Laboratories
Lines: 55

*** REPLACE THIS LINE WITH YOUR MESSAGE ***
                       05/28/85 ATARI SHORT SUBJECTS

News  from  Atari  has  been rather sparse  lately,  but  here  are  a  few 
noteworthy items on our favorite computer company:

                            130 ST discontinued

The   130ST,   Atari's  low-end  16-bit  computer,   has  officially   been 
discontinued. The 130ST was to contain 128K of RAM, as compared to the 512K 
of  RAM  contained  in  the larger 520ST computer.  As this  was  the  only 
difference in the machines, apparently Atari officials decided to cancel it 
in favor of the more flexible 520ST.

The 520ST,  with its larger RAM memory, can be used to develop software for 
the  ST computer,  whereas the 130ST would have been limited to  low-memory 
applications.  It is assumed that market research indicated that the  130ST 
would not be a high-demand item.

                            ST loses TV output.

In  an additional announcement,  Atari has revealed that the 520ST computer 
will not be shipped with a television output connector. It will instead put 
out only video signals for monitors.

ANALOG  Computing  believes  that the loss of the  monitor  output  is  not 
serious, since the high-resolution capabilities of the 520ST will require a 
monitor for optimum image quality.

                        GEM to be shipped on disk.

The Graphics Environment Manager (GEM), created by Digital Research for the 
Atari  520ST computer,  will be shipped to initial users on a floppy  disk, 
not  in the computer's ROM (Read-Only Memory),  as initially planned.  This 
move  is being made for early ST shipments only,  and later computers  will 
contain  ROM chips for the GEM software.  The software will boot  into  the 
computer's  memory at power-up time,  and work normally from that point on. 
The  fact  that  GEM will be RAM-resident means that 192K of  RAM  will  be 
unavailable for other uses.

ANALOG Computing received the GEM disk, and it is a vastly improved version 
of the GEM system received with the 520ST development system.  Atari  hopes 
that  additional improvements will be made and bugs in the software removed 
before committing GEM to a ROM installation later this year.

                            Atari back at CES.

Contrary to earlier reports,  Atari has re-evaluated its position regarding 
the Summer Consumer Electronics Show in Chicago,  July 2-5. Atari will have 
a display at the semi-annual electronics trade show,  after all, and ANALOG 
Computing will be there to cover all the action.  Publisher Lee Pappas  and 
East  Coast  Editor Arthur Leyenberger will be there to  provide  up-to-the 
minute coverage for the TCS,  transmitting reports whenever possible during 
the show. So stay tuned to the ANALOG Computing TCS for information on this 
important event!

Goto Forum:
[
Syndicate this forum (XML)
] [

] [
]
Current Time: Mon Dec 05 07:03:37 EST 2022
Total time taken to generate the page: 0.13288 seconds