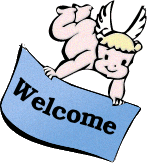 Megalextoria
Retro computing and gaming, sci-fi books, tv and movies and other geeky stuff.


Home
»
Archive
»
net.micro.atari
»
A.N.A.L.O.G. TCS #4
Show:

Today's Messages :: Show Polls :: Message Navigator
E-mail to friend
A.N.A.L.O.G. TCS #4 [message #120684]

Tue, 02 July 1985 18:12

freak
Messages: 52
Registered: June 1984

Karma: 0


Article-I.D.: ihlpa.707
Posted: Tue Jul  2 18:12:54 1985
Date-Received: Wed, 3-Jul-85 08:45:58 EDT
Distribution: net
Organization: AT&T Bell Laboratories
Lines: 135

*** REPLACE THIS LINE WITH YOUR MESSAGE ***
                       05/08/85 ATARI AT COMDEX

Permission  granted to reprint this article if following statement  appears 
in reprint:

"Entire  contents copyright (c) 1985 ANALOG Computing Magazine.  All rights 
reserved"


           Atari Pursues Dealers, Software Developers at Comdex

(May 7) Atari Corporation was in full force at Comdex this  week,  pursuing 
software developers and computer retailers with vigor.

In  attendance  at  the  Atlanta,  Georgia-based computer  show  were  Jack 
Tramiel,  James  Copland,  Sig Hartmann and several other Atari  employees, 
spreading the gospel of the new Atari, "Power Without The Price." 

At  a  press  conference,   Atari  officials  answered  numerous  questions 
concerning both the XE and ST line of computers, future marketing plans, as 
well as current strategy.

James Copland, Vice President of Marketing, kicked off the press conference 
by explaining that "Atari decided only five days before the show to  attend 
Comdex." Copland stressed that Comdex was a show in which Atari could court 
specific distributors, both hardware and software, software developers, and 
mass  marketers.  In  that regard,  it made more sense for Atari to  attend 
Comdex than to compete with stereo manufacturers at CES.

After  Copland's talk came Sig Hartmann,  President of  Software.  Hartmann 
said  that "around 230 companies" were developing software for both the  8-
bit  XE  and  the 16-bit ST computers.  When quizzed about  the  number  of 
packages available,  Hartmann replied that he expects there to be "over 100 
pieces  of  software" available for the STs by September.  ST  systems  for 
software  companies  are now being shipped at  list  price,  a  substantial 
reduction  from Atari's original (and unpopular) ST package price of around 
$5000.

As per earlier announcements, the first STs are to be shipped to Atari user 
groups for beta testing in a week or two.  BASIC and Logo will be included, 
although  we hear conflicting reports as to whether GEM will be on  ROM  or 
disk. The first STs for the general public are to be shipped in July.

Among   the  software  being  developed  for  both  the  XEs  and  STs  are 
spreadsheets and other applications programs,  from various  manufacturers. 
VIP Technologies,  of Goleta,  CA has developed a package for the XE called 
VIP Professional.  According to the company,  VIP Professional combines all 
the  features of Lotus 1-2-3 with some additional features,  all for  under 
$100.  The  program  can be either mouse or keyboard-driven,  and  utilizes 
icons  and  "drop down" menus,  similar to GEM on the ST.  The  program  is 
slated for delivery in July.

For the ST, Haba Systems of Van Nuys, CA has two programs: Haba Works, with 
a series of applications, such as WORD, FILE, CALC, GRAPH, COM, and HIPPO C 
COMPILER.  Haba  Solutions comes with such files as How to Start  Your  Own 
Business,  How  to Create Your Own Legal Will,  Business Letters,  Business 
Forms, and the Haba Check Minder. The programs retail for $59.95 and $49.95 
respectively.

In  a  joint  announcement,  Atari and Rising  Star  Industries,  of  North 
Hollywood,  CA,  intend to market Rising Star Software products for the ST. 
The  products  will  be  distributed  through  Atari's   dealer/distributor 
network.

According to Rising Star president Gale Carr, the company is converting its 
Valdocs  line  of integrated applications,  to be made available  on  Atari 
hardware both as a complete package and in individual software modules. Sig 
Hartmann  stated  that "We knew from the start that  the  price/performance 
advantage of our hardware would only be half the battle. The bottom line is 
the utility per dollar we're bringing to the buyer;  that's why others have 
lacked in this market, and it's also why Rising Star's software tools are a 
valuable asset."

Rising  Star's integrated color graphics modules,  Valdraw and Valpaint  -- 
using  Atari's high-resolution color display -- are marked for availability 
with early shipments of the computer.  The company's electronic spreadsheet 
and other applications are scheduled to follow shortly therafter.

In hardware news,  one of the most amazing announcements concerned  Atari's 
marketing  plans for the 520 ST.  Apparently,  there will be two  different 
versions  of  the ST:  one for mass marketers and one for computer  stores. 
Internally,  the machines are to be identical -- only the cosmetics of  the 
machine  are  to  be  altered.  The mass market ST would  be  the  original 
configuration,  whereas the computer dealer version should have a different 
keyboard and case. Computer retailers will sell a package consisting of the 
modified ST, a monitor, and half-megabyte drive for $799.

As far as future projects are concerned,  Atari is working on a CD (compact 
disc) ROM,  able to store 512K of memory,  for under $500.  This CD ROM, as 
well as a new 3 and 1/2 inch drive, are being developed in conjunction with 
North  American Philips,  the Netherlands-based  electronics  giant.  Atari 
owners may recall that Philips' name was tossed around early last summer as 
a possible buyer of Atari, before Jack Tramiel and crew took Atari's reins.

The  subject  of  Atari's  32-bit computer was not ignored  by  the  press, 
either.  Atari's  rumored "CAD/CAM" system was referred to as  a  "graphics 
workstation" by Jack Tramiel, who added that the machine should be released 
"late  this  year or possibly early 1986." This would make it just in  time 
for the January Consumer Electronics Show in Las Vegas.  The 32-bit machine 
will be sold only through computer stores.  At a private dinner for members 
of  the press last March,  Leonard Tramiel told ANALOG Computing  publisher 
Lee  Pappas  and  managing editor Jon Bell that "the 32-bit  machine  is  a 
reality."  While Tramiel would not confirm what CPU chip the machine  would 
have (either the Motorola 68020 or the National Semiconductor 32032) he did 
have  an  interesting  anecdote  about  the  machine.  Apparently,  Atari's 
engineers had hoped to get several prototypes of the 32-bit machine working 
specifically on developing chip designs for Atari computers,  including the 
STs.  Unfortunately,  the engineers couldn't work on the 32-bit machine  at 
the expense of working out any bugs on the ST.  Instead, the engineers made 
use  of a rather extensive amount of chip development and design  equipment 
left over from the old Atari. 

And  finally,  Atari's  decision  not  to have a display  at  the  Consumer 
Electronics  Show  in  June  was met with  negative  publicity  and  rumors 
concerning  the  company's financial state.  Jack Tramiel  emphasized  that 
Atari  did  not bow out of CES "simply to save $500,000",  but  that  Atari 
would be represented by a private press conference in Chicago. It should be 
pointed  out  that a number of hardware and  software  companies  (Infocom, 
Electronic  Arts) are also not attending the show,  but are instead  having 
private press showings and parties to promote their products.

Additionally,  Atari  officials "lack of comment" over the decision not  to 
have a display at CES was due to said officials attending the Hanover, West 
Germany  Computer Fair.  According to sources at the Fair,  the showing  of 
Atari's  ST  computers was "a smash." Overseas dealers and computer  owners 
are reportedly ecstatic over the ST,  citing its power,  the GEM  operating 
system,  and  most  importantly,  its cost.  Foreign buyers who  have  been 
looking  at the Macintosh with envious eyes but can't afford its high price 
(especially   considering  the  strength  of  the  American   dollar)   are 
considering the Atari ST.  Jack Tramiel said that he intends for fully half 
the ST market to be overseas.

In  conclusion,  the  message from Atari at Comdex was,  "Today,  the  U.S. 
Tomorrow, the world!"

Goto Forum:
[
Syndicate this forum (XML)
] [

] [
]
Current Time: Mon Dec 05 07:08:11 EST 2022
Total time taken to generate the page: 0.02575 seconds