X-Men Pinball – Stern Pinball
Released in 2012, The X-Men Pinball Machine isn't really all that retro except that I consider pinball to be retro in general. It hasn't changed all that much over the years, certainly not in recent years. There are not huge numbers of pinball machines made, probably in part because they are so expensive. A refurbished X-Men will set you back about $7000. Used ones go for $3k to $4k on average. I'd love to have a pinball machine but I'm not willing to drop that much cash on one.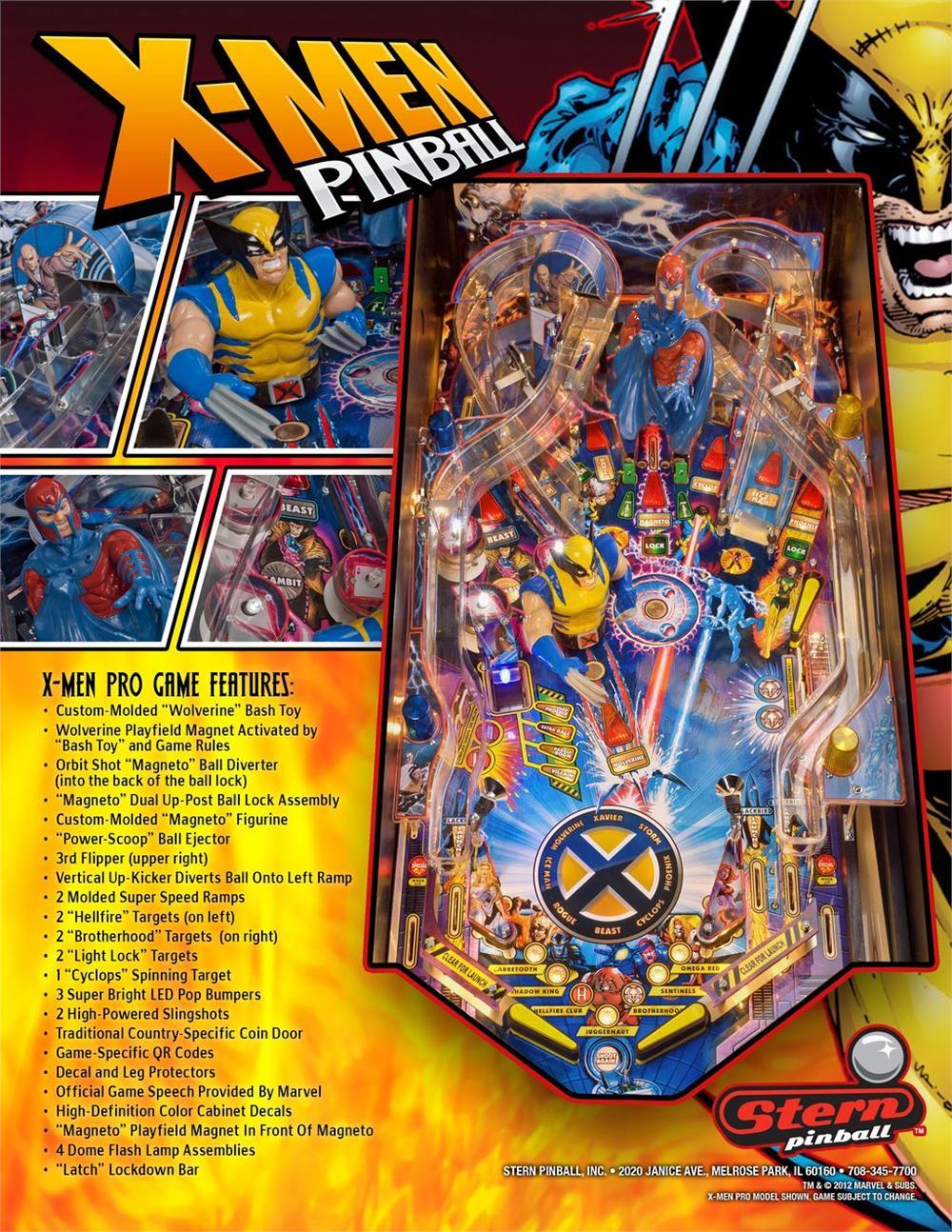 There are three versions of this game. There is the "PRO" version which is just the normal version and then there are two "LE" versions (for Limited Edition). For the limited editions there was a Magneto version and a Wolverine version. As far as I can tell, they were all basically the same but the limited editions had unique artwork, some unique lighting and other features not found in the "PRO" version. There were only about 500 of the limited edition versions made.
If you are a fan of pinball game then you will probably like this one and if you are a fan of The X-Men AND pinball then you've probably found nearly the perfect game. This one generally gets ranked pretty well among pinball games. X-Men is made by Stern and while there are still a few pinball manufacturers around, Stern is probably the best and most well known. They are still making new machines but new releases are not frequent.