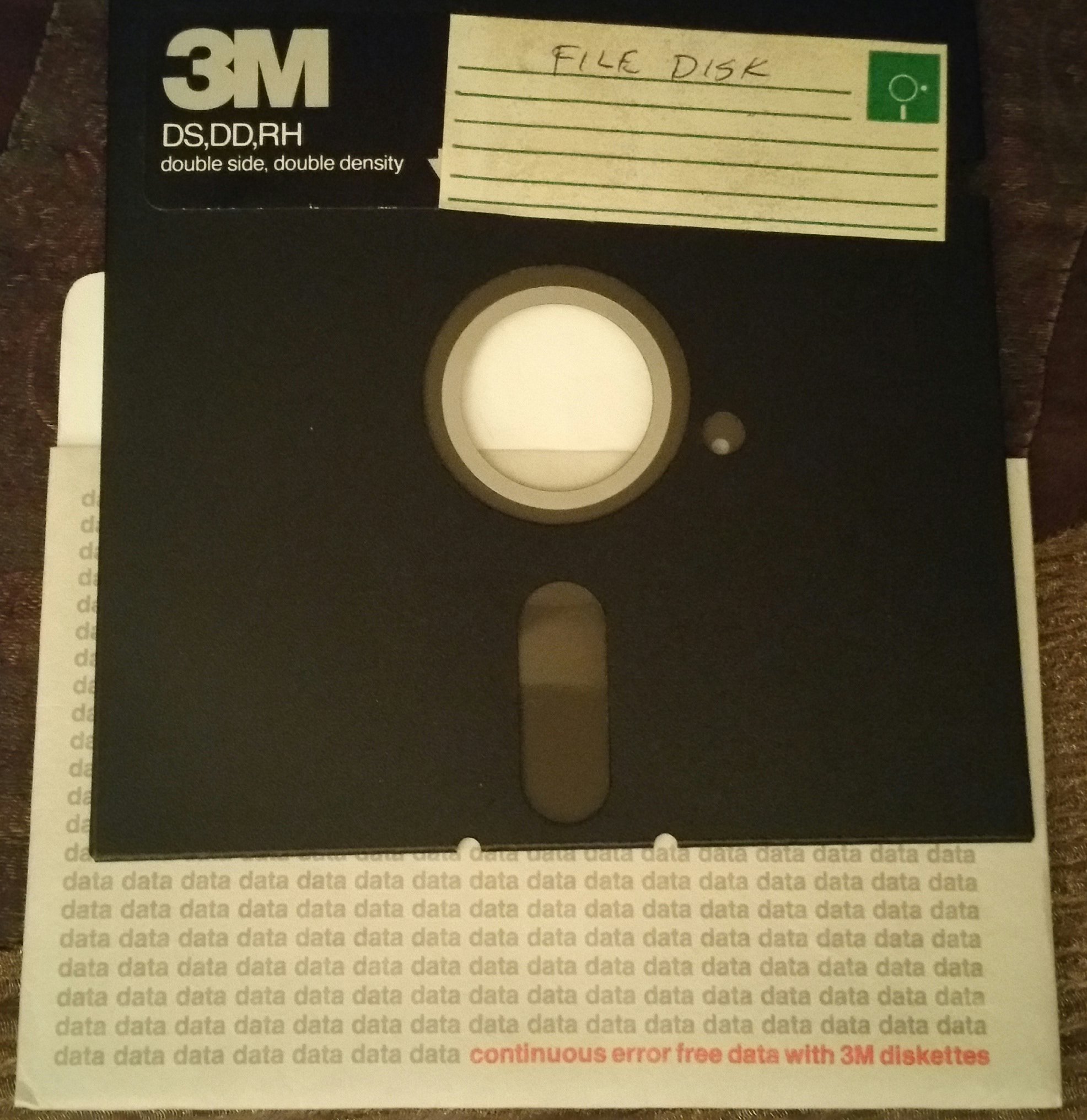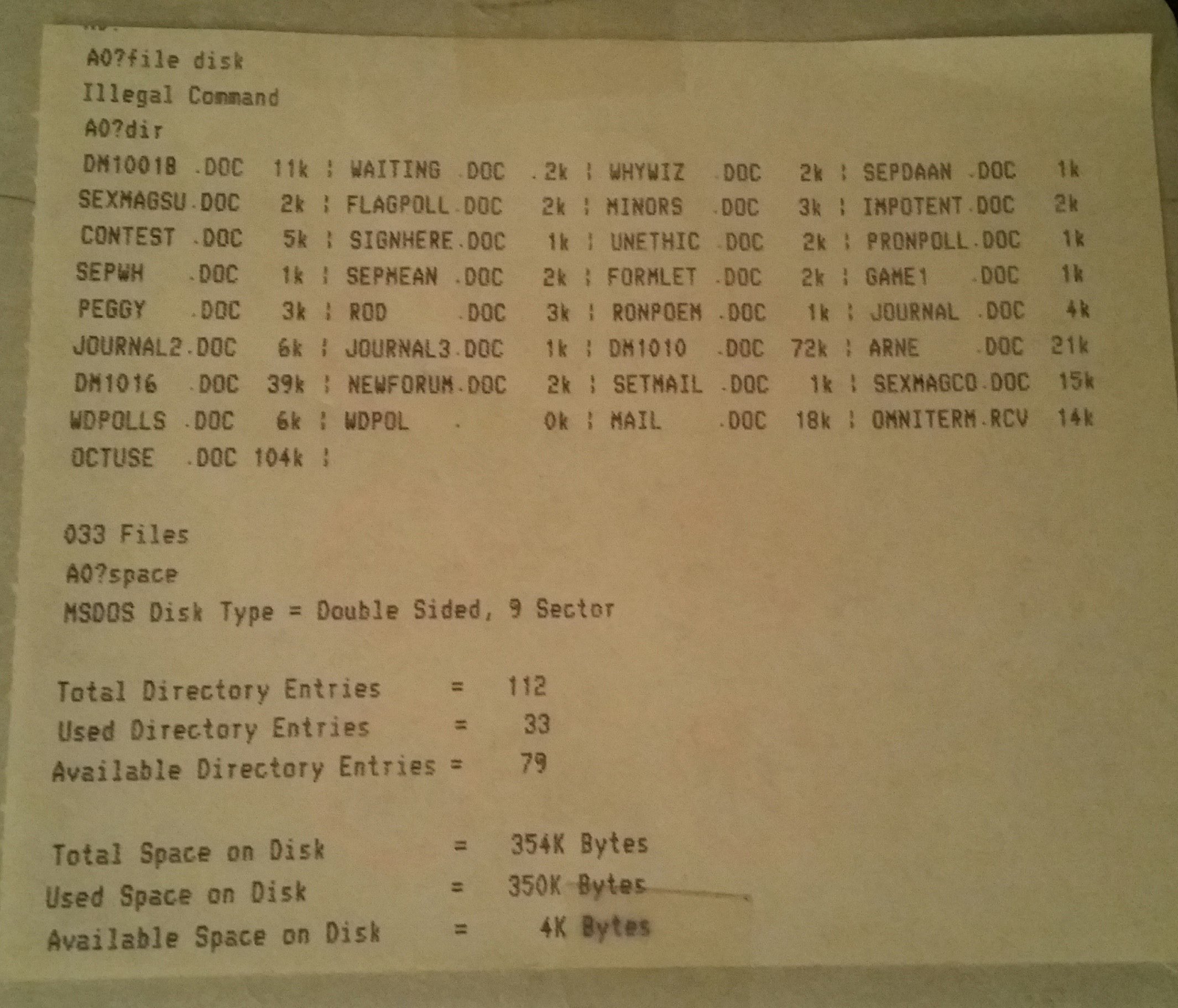 Continuing with this series of posting the contents of various 5.25″ floppy disks I found at a thrift store a number of years ago… At least some of them were apparently once owned by someone named Connie A. Buys who used to run the "Close Encounters" Special Interest Group (SIG) on Delphi in the mid 1980s.
A specific definition of this SIG was found in a previous document: "This SIG, known as "Close Encounters", is a forum for the discussion of relationships that develop via computer services like the Source, CompuServe, and Delphi. Our primary emphasis is on the sexual aspects of those relationships."
Everything was text based from whatever terminal program you used to dial in to Delphi's servers. Many of these disks have forum messages, e-mails and chat session logs. All of this is pre-internet stuff and I don't know if there are any archives in existence today of what was on Delphi in the 1980s. In any case, much of this stuff would have been private at the time and some of it is quite personal.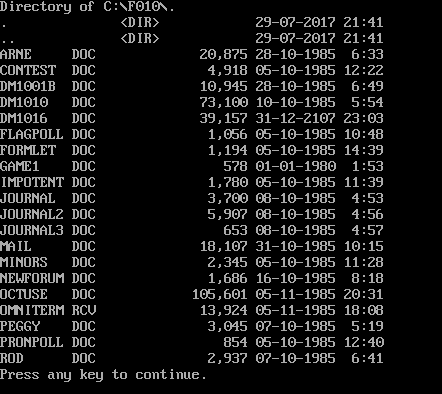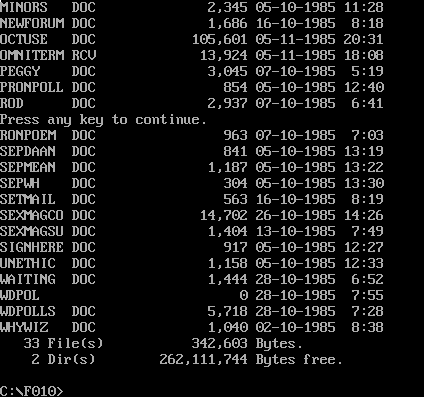 I've been splitting up the contents of this disk (descriptively labeled "File Disk") since it contains a number of documents, some of which are pretty long. A 5.25″ floppy disk can still hold an impressive amount of info when it is just text. (see the previous parts here: 1, 2, 3, 4, 5, 6).
The document included in this post is an ad that was reprinted on the forum for an impotence study.
---
IMPOTENT.DOC
---
This ad appeared in a local paper recently and I am reprinting it here
for your information, knowing that members of this sig will treat this
with the respect it deserves.
The ad was published in the Sports section of the paper. There is a
picture of a man with the word "impotent?" printed over the picture in
1/2″ size letters. Then in much smaller print the ad reads as
follows:
"The Definition: Impotence is the common term used to describe male
erectile dysfunction.
The Myth: A widely help misconception is that most cases of impotence
are psychological in origin. Actually, over 50% of all impotence is
caused by physical problems.
It's Common: Impotence is a far more common problem that most people
realize. An estimated ten million American men suffer from various
forms of male sexual dysfunction.
It's Curable: Whatever the cause, impotence is treatable with an
impressive rate of complete recovery.
At Daytona Beach General Hospital our team of physician specialists in
male sexual dysfunction have designed a comprehensive program of
diagnosis and treatment. The entire evaluation process will take from
one to two and one-half days. All testing and treatment are conducted
in strictest confidence, total privacy and in comfortable
surroundings. The result is a return to a normal, healthy, sex life.
Major insurers and Medicare cover this program.
The First Step: Call today for complete information on Daytona Beach
General's Male Sexual Dysfunction program. Program Coordinator
William Rogers will answer your questions in complete confidence.
Call Collect (904) 673-5441, during normal business hours.
Daytona Beach General Hospital, 1340 Ridgewood Avenue, Holly Hill,
Florida, 32017 — a fully accredited, Medicare approved, hospital."
Comments
comments