Source: PSM – Issue Number 2 – October 1997 
Oddworld was one of my favorite games for the PlayStation. It was also available on the PC for DOS and Windows but I never played those versions. Oddworld is essentially a 2D platformer but it is more complicated than your typical platform game. You have to solve puzzles, lead others to safety, and telepathically control other characters to combat enemies among other complex actions. It is definitely a challenging game but it is fun to play and has a unique and excellent atmosphere.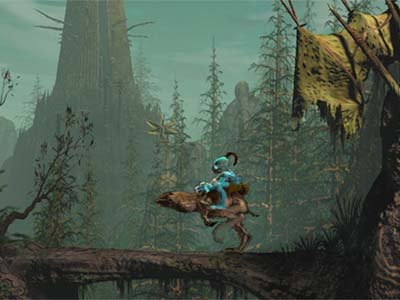 Oddworld (subtitled Abe's Oddysee) was released in 1997. It was followed by Oddworld: Abe's Exoddus the following year, also on the PS1 and then in 2001, Oddworld: Munch's Oddysee for the Xbox which was more of a 3D game instead of a 2D platformer like the first two. A remake of the first game was released in 2014 for the PS4, PC, Mac, Linux, Xbox One, PS3, PS Vita and Wii U. However, the remake was a semi-3D game so if you want the 2D original you will have to go back to the PS1.
Comments
comments