Thursday, June 6, 2013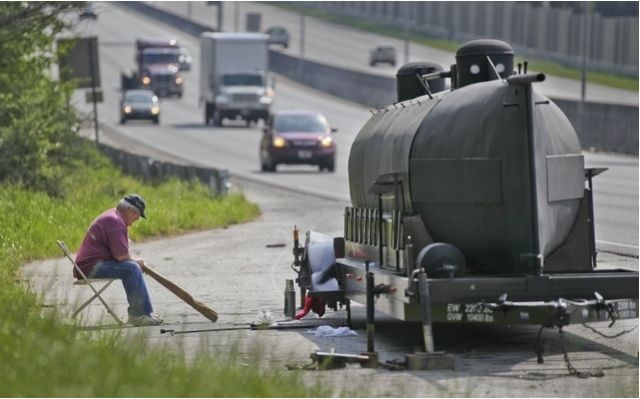 The Department of Homeland Security and 29 other agencies spent a good part of Friday afternoon searching New York for a potential terrorist threat after a concerned citizen, obviously motivated by the 'see something say something' program, called officials after seeing this, a replica of the submarine H.L. Hunley. Have no fear, the owners of this replica had called New York police to let them know about their travels through the area prior to their arrival; their call was ignored by authorities, thus setting off this chain of events. The Hunley was known as the 'secret weapon' for the Confederacy, years ahead of its time.
On Friday afternoon, a New York motorist called police with a tip about a potential terror threat. Seems someone was hauling a suspicious-looking object — it resembled a torpedo — on the highways around the city.
Before long 30 agencies, including the Department of Homeland Security, were searching for this potential menace.
They should have set the terror color chart to Rebel Gray, because they were just hunting for a bunch of good ol' boys from Summerville hauling a replica of the H.L. Hunley to Connecticut for the weekend.
"It's pretty bad when four Confederates and a replica of the Hunley can cause all this," says Mark Clark, general manager of the exhibit. "Maybe they were worried we were here to get them back."
Full article: http://beforeitsnews … -threat-2449128.html
---